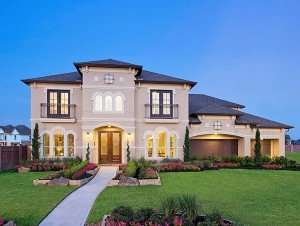 Sugar Land-Cypress Real Estate
A former sugar plantation, Sugar Land may be just the best place to live a sweet life. Located in Fort Bend County and a part of the sprawling Houston-The Woodlands-Sugar Land metropolitan area, this 25-square mile city is home to a melting pot of cultures, a cosmopolitan atmosphere, excellent academic institutions, and a booming business community. There's no need to flock to Houston to live the perks of city life – you can find everything you need in Sugar Land.
Ask locals (of which there are more or less 86,700 according to 2014 estimates) about what makes life in Sugar Land grand and they'll tell you everything. It's not just about fierce pride for their community; Sugar Land has been consistently named by publications such as Forbes and CNN Money Magazine as one of the best places to live in the country. The local government regularly conducts Citizen Satisfaction Surveys to check on their residents, and more often than not, the populace always gives high scores.
Sugar Land is undeniably one of the fastest growing cities in Texas, and there's no better time to join the party. Drive 20 miles southwest from downtown Houston and find home. Highway 59 and 99 are located nearby.
Relocating to Texas
Affordable and quality housing – that is what awaits you in Sugar Land's collection of master-planned communities. Investing in Sugar Land real estate is one of the best choices to make as property values in the city remain strong and stable. Some of the master-planned neighborhoods in Sugar Land include Lake Pointe Town Center, Avalon, First Colony, and Telfair.
Real estate options in Sugar Land are diverse – here, you have custom and semi-custom homes, apartments, single-family residences, townhomes, mid-rise condos, waterfront villas, and even brownstones (which you will find in Lake Pointe). With a wealth of housing options, the possibilities are endless in Sugar Land.
Schools
Educational opportunities are abundant in Sugar Land, as the city is home to a number of public and private schools, as well as institutions of higher learning.
Most of the homes in Sugar Land are zoned to the Fort Bend Independent School District, while a small portion of the city like the communities of River Park and Greatwood are zoned to the Lamar Consolidated Independent School District. Clements High School and John Foster Dulles High School are two of the most notable high schools in the area, recognized by publications as some of the best in the state.
Colleges and universities in Sugar Land include the University of Houston-Sugar Land and Wharton County Junior College.
Entertainment and recreation
Sugar Land Town Square – If you're looking for entertainment, the first place to check out in the city is Sugar Land Town Square. This entertainment district is home to a collection of shopping venues, restaurants, and mixed-use spaces. Some of the city festivals are usually held here.
First Colony Mall–First Colony Mall is the leading shopping center in the area, housing a wide variety of specialty shops and boutiques. Deck yourself in the latest trends in fashion and get the hottest gadgets from this regional gem.
Get started today
There's still so much to learn about Sugar Land. Contact us to explore more opportunities that await you in this metropolis.
---
Sorry we are experiencing system issues. Please try again.