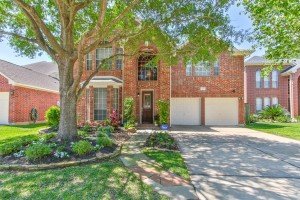 Looking for your new home in the Greater West Houston area is an exciting journey that marks the start of a fresh chapter in your life — especially if it's your dream home we're talking about. Follow these steps to successfully navigate the waters of Greater West Houston real estate and locate the home of your dreams.
Identify what you want and need in a home
Finding your dream home will be a hard process if you don't know what you're looking for. To help you out, make a wish list of home features, from floor tiles to even the overall feel of the property. This will help paint a better picture of your dream home. Once that's all set, it's time to move on to the next step.
Prepare yourself financially
Some dream homes don't come cheap, and being financially prepared will allow you to reach your goal. Just like looking for a new home, determine a price range. Assess your current financial situation, and seek pre-approval for a mortgage. This may also be the time when you need to re-examine your wish list.
It's all about the location
Location is one of the factors that drive property values up. So, you've got a picture of your dream home, but where exactly in the Greater West Houston area do you want to live? Is city living more preferential to your lifestyle, or would you like to live in a suburban community? Do you want easy access to highways? Are great schools in the area important to you?
Thankfully, the Greater West Houston area is blessed with a diverse selection of communities that can meet all of your needs to a tee, or even in between.
Lifestyles in the Greater West Houston area
The Greater West Houston area can fit the bill for just about anyone, regardless of your lifestyle. Urbanites and those who crave a fast-paced life have big cities like Houston calling, while those who are looking for something in between have cities like Sugar Land and Katy.
The myriad neighborhoods and sub-communities located within the area also offer a plethora of real estate options for every kind of home buyer. Modern apartments, lofts, and condos epitomize 21st century living, while older townhomes and single-family residences are full of local character and charm. Some neighborhoods also offer sprawling estates and waterfront properties — two highly coveted property types.
Find your dream home today!
Nothing will give us here at Ruth/Chris Real Estate more pleasure than seeing you find the home of your dreams — and living in it.
To help you find your dream home and paint a better picture of the community you want to live in, browse through our comprehensive area guides.
Are you good to go? Contact us today to get started on the search for your dream home. You can also complete the form below to help us find what you're looking for. We look forward to working with you!
---